After 3 years, it is time for a new era in the Pokémon Trading Card Game! Crown Zenith was just released, an is the final Sword & Shield set.
If you're following the Pokémon videogames, you already know what's next after Sword & Shield: it's Scarlet & Violet!
On March 31st the first Scarlet & Violet set will be released. The first set of a new generation is always special and brings a lot of changes.
Below you'll find a list of all changes that the Scarlet & Violet-era for the TCG will bring. There are design changes on the cards itself, but there are also various changes in the products!
No more yellow borders!
The most notable change is that after over 20 years, English Pokémoncards will now also feature a grey background just like the Japanese cards.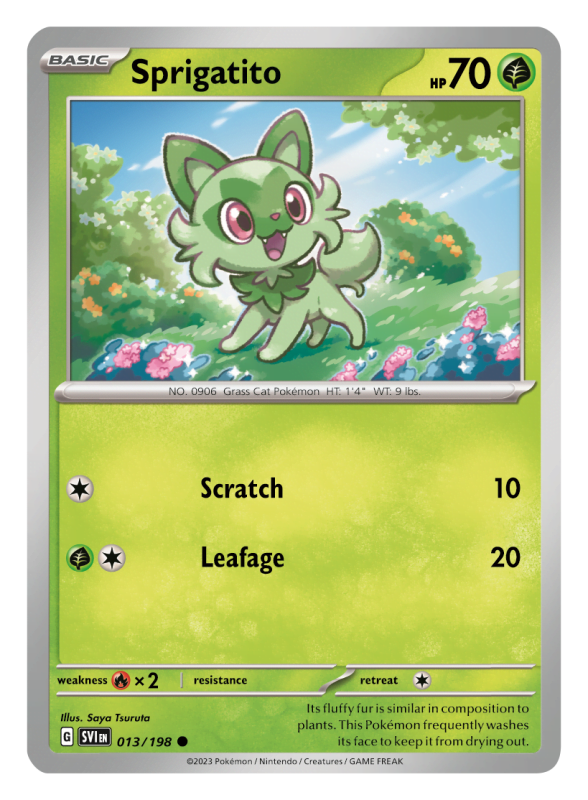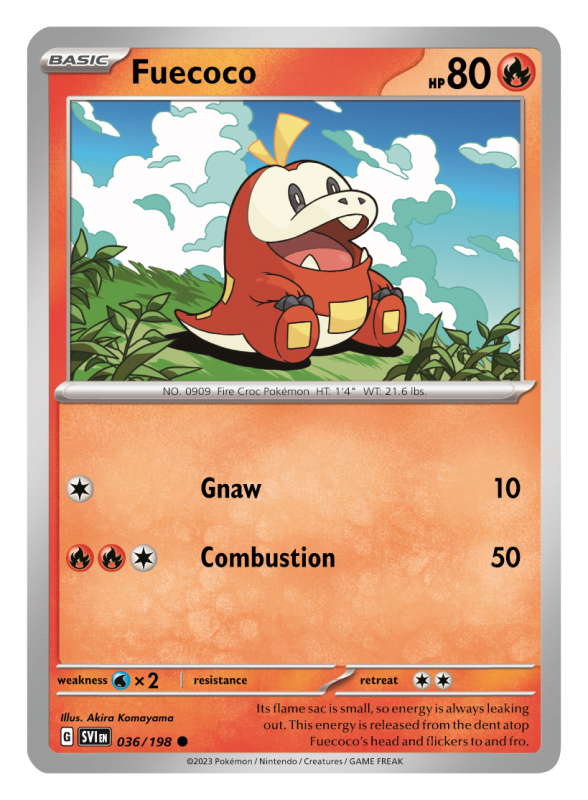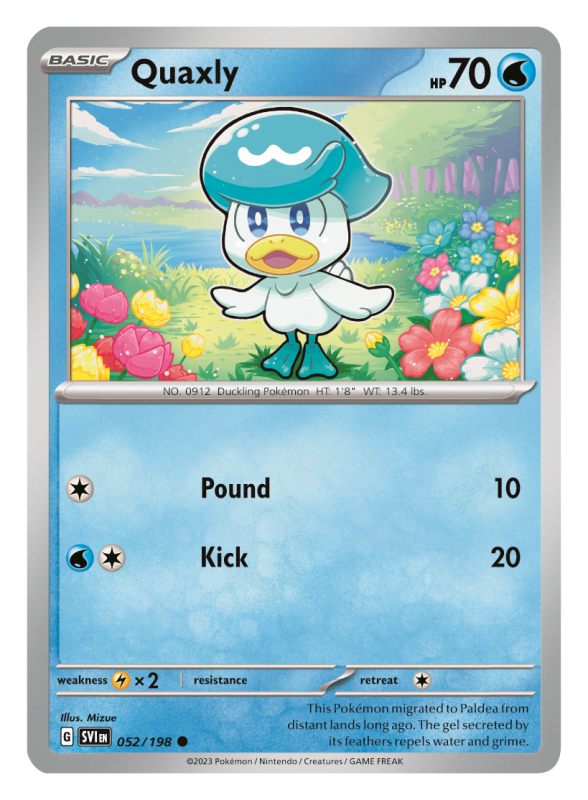 Bye bye set symbols
Another change to make the English cards more aligned with their Japanese counterpart is that the cards will no longer have set symbols. In front of the card number, now a simple abreviation like 'SV1' will be used.

Booster packs: always a holo and more!
Amazing news! If you'll open a Scarlet & Violet TCG booster pack, you will never feel bad again for not pulling a holo rare card. How that's possible? Because non-holo rare cards will no longer exist! Every booster pack will contain a holographic card or something even better!
And it doesn't stop here – every booster pack will contain 3 guaranteed foil cards! So every pack will contain a reverse holo card, a holographic card and something else that's also foil!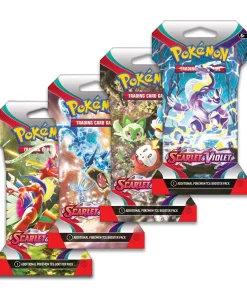 Elite Trainer Box: 9 pack instead of 8 and always a promo
Another great change is that regular Elite Trainer boxes will now contain 1 extra booster pack – so 9 in total.
Next to that, you will also find a promocard in every Elite Trainer Box. In the past, in the Sword & Shield era, only Elite Trainer Boxes from special set contained a promotional card.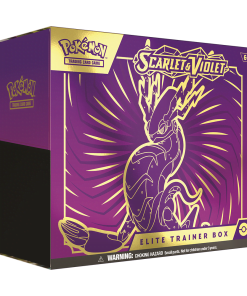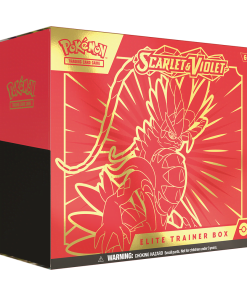 3 Pack Blister: No more coin
One product that is not getting extra things but actually getting something removed is the 3 Pack Blister. 3 Pack Blisters will now no longer contain a coin.
We find this change not that bad, not a lot of people are collecting the coins and for the players coins will remain very easily to obtain in other products like the Elite Trainer Box so they can play the game.